African Digital Health Initiative
The Future of Healthcare in Africa: Expanding Digitized Healthcare Services by Mobilizing African and Friends of Africa Medical Professionals Abroad
The Future of Healthcare in Africa Looks Like
Direct access to African medical professionals with global experience
Remote diagnostic capabilities
Super secure data encryption
Low prices for consultations due to efficient healthcare visits
Platform for shopping prescriptions to drive cost down
Safety protocols around allergies, medications and other current conditions
Follow-up coaching and support mechanism virtually
Direct access to quality medical care in minutes
The key to building this future is African-led collaboration, for which ADN is known. That's why ADN is developing a project with support from the Bill and Melinda Gates Foundation to leverage technology that expands digital health access, at home or point of care diagnostics, wellness and prevention opportunities, and medicine delivery directly to consumers and patients when needed.
The future of healthcare in Africa looks like us. Our program stands out from the others because we will mobilize African and Friends of Africa medical professionals from the Diaspora — highly trained doctors and nurses who know what the challenges & opportunities are, who may speak the same languages, and who can connect and build trust with clients, and work together with peer African doctors and nurses on the ground to deliver exceptional care.
A Collaborative Approach to Healthcare in Africa
To address the aforementioned concerns, Health Builders and ADN are exploring an opportunity to train nurses and midwives on the diagnosis and management of gestational diabetes directly at the health center level. This training will be in the form of an online platform that will educate healthcare providers and populations on diabetes.
In the proposed project, there will be two arms: the healthcare providers on the ground and the patients. With healthcare providers, we plan to introduce a solution (i.e. an interactive online education program) where healthcare workers can pose their questions and receive answers from a dedicated, skilled, and knowledgeable team of healthcare providers from the diaspora who understand the local language of the beneficiaries as well as the local milieu. This will contribute in easing the workload of the on ground healthcare providers by increasing their capacity to understand and manage GDM. Our objectives include:
Developing a digital health platform to engage African and Friends of Africa medical professionals abroad
Building the capacity of nurses and midwives on the management of diabetes
Implementing the pilot at the Muyumbu Health Center in Rwanda, in collaboration with onsite staff at the health center
ADN Digital Health Pilot Advisory Committee
Dr. Ruma Bhagat
Principal Science Leader, Global Health Equity and Population Sciences; Genentech, Inc.
Ruma Bhagat has over 20 years of experience in the pharmaceutical industry working in various roles throughout her career. Ruma completed her bachelor's degrees in medicine and science from Mumbai University and master's in public health in international health systems from Tulane University. Ruma is the principal science leader of the Global Health Equity and Population Sciences team leading the strategic partnerships pillar. In her role, Ruma is focused on advancing inclusive research by scientifically driven inclusion of diverse and underrepresented patients in clinical trials. Ruma's diverse and extensive experience in drug development, her passion for innovation and driving for results will bring significant value to her role at ADN.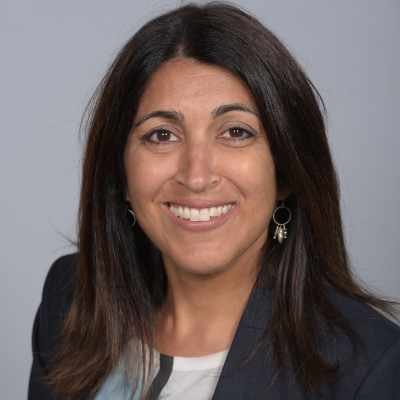 Vinona Bhatia, MD MPH,
Founder, Partnering for Cancer Innovation
Dr Vinona Bhatia is a medical advisor for digital healthcare companies that focus on improving outcomes for cancer patients. She is a graduate of the University of California, Berkeley, the Medical College of Wisconsin, and the Harvard School of Public Health, and completed her internal medicine training at the University of Pennsylvania, and hematology-oncology training at the University of California, San Francisco. After ten years of direct patient care in oncology, she spent five years at Genentech/Roche and then transitioned to the digital healthcare space. Throughout her career, she has worked in the developing world on education, clinical trials, and capacity building for oncology, and she has either lived, worked or traveled in 70 countries, especially dedicated to sub-Saharan Africa. She founded p4ci.org in order to collaborate on projects with others who are also working to improve outcomes for cancer patients in the US and globally.
Huwaida Bulhan
Senior Clinical Operations & RWD Lead Sub Saharan Africa | Project Lead, Global Health Equity & Population Science (HEPS), Roche-Genentech Inc.
Huwaida Bulhan leads the clinical research operations activities in East and West Africa for Roche/Genentech, supporting advancement of scientific discoveries, and addressing barriers in clinical trial participation via Advancing Inclusive Research initiatives. Prior to Roche, Huwaida worked as a medical doctor for the Ministry of Health in Kenya, before moving to clinical research oversight and management in private industry as well as academia in Europe and North America.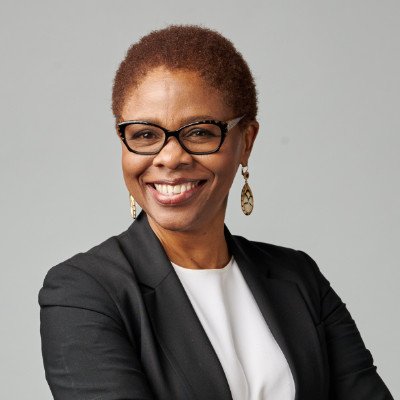 Dr. Josephine Fubara
Chief Science Officer, Consumer Healthcare; Sanofi
Dr. Josephine Fubara is the Chief Science Officer for Sanofi's Consumer Healthcare business, where she leads a global team responsible for managing the organization's end-to end science agenda and operations spanning five categories covering pain care, allergy, digestive wellness, cough, cold & flu, and physical & mental wellness, representing over €5.0 billion (2022) of business. Josephine is a purpose-driven leader, building high-performing teams and delivering impactful everyday health & well-being for consumers & patients  around the world, with the goal to make self-care simple and bring health in their hands.
Dr. Josh Ghaim
Founder and Managing Partner, Ignite Venture Studio; Board Chairman, African Diaspora Network
​​Josh Ghaim is the Founder and Managing Partner of Ignite Venture Studio, a new brand and innovation accelerator focused in the Health and Beauty markets as well as investments and support of Women and Minority led start-ups. Prior to his new venture, Josh was the former Chief Technology Officer of Johnson & Johnson Consumer Health.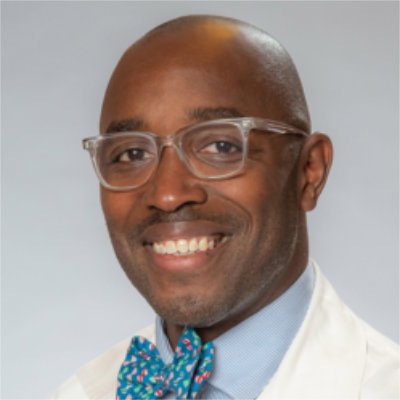 Dr. Christophe E. Jackson
Certified Surgical Physician Assistant & Clinical Design Engineer; CEO, Gideon MedTech
Dr. Christophe Jackson, PhD, DMA, PA-C, is a New Orleans native having received his doctorates in Biology, Mechanical Engineering and Piano Performance in 2012 and a master's degree in Physician Assistant Studies in 2018 from the University of Alabama at Birmingham. Dr. Jackson went on to receive postdoctoral training in Neuroscience and Music at Tulane University. Dr. Jackson works as a neurosurgical physician associate at a busy Level 1 trauma center in brain and spine at Wellstar Atlanta Medical Center. Dr. Jackson utilizes his extensive expertise to bridge the gaps between access to healthcare, development of new technologies, and advancing research. He is the CEO of GideonMedTech, a Medical Technology, Design, Engineering & Innovation company based out of New Orleans.
Dr. Deepa Maharaj
Africa Science Affairs Head, Sanofi Consumer Healthcare
Deepa is a passionate pharmacist having achieved her PhD in Pharmacy and authoring a number of peer reviewed articles. She has over 18 years pharmaceutical industry experience mainly with health and wellness products working for a number of multinational companies. Most of her tenure has been spent in building and shaping the healthcare and regulatory frameworks in Africa by championing practical and efficient regulatory pathways that ensure accessibility of medicines in Africa. She has been active in many trade associations such as the Africa Medicines Regulatory Harmonisation (AMRH) and some African COVID task forces to deliver this vision.
Ndeye Makalou
Senior Director – Product Strategy Leader, Global Supply Chain, Roche-Genentech
Ndeye Makalou is a highly motivated, courageous global transformational leader with 20+years' experience in the biopharma industry, with expertise in project management, quality control, clinical and commercial operations in developed and emerging markets. Makalou uses her expertise in effectively leading complex programs from late-stage discovery to commercialization and my skills in building and managing effective multidisciplinary teams.
African Digital Health Pilot Team Leads
Hatim Chraibi
Executive-in-Residence, African Diaspora Network
Hatim Chraibi manages external partnership and collaboration to develop and execute the Telehealth Pilot Project in his position as an Executive in Residence. Hatim has more than 20 years of experience in the medical device industry in upstream and downstream capacities globally. Hatim received a bachelor degree in finance from the University of San Francisco and an MBA from McGill University. He also participated in an exchange program at the Luigi Bocconi University in Milan, Italy. Before co-founding SPIRE Advisory Group, Hatim has had tenures at Philips Medical Systems, Covidien and other medical device companies.
Muhammed S. Bah
Innovation & Diaspora Engagement Officer
Muhammed leads operations for ADN's innovation programs and initiatives, including the ADN Telehealth Pilot. Prior to joining ADN as a volunteer intern in July 2022, he worked as a timeline project manager at the Duke University Center for Muslim Life, where he had the opportunity to serve Muslim students on campus. He also helped coordinate several community events geared toward building relationships between Duke University students, local leaders, and professionals from diverse disciplines.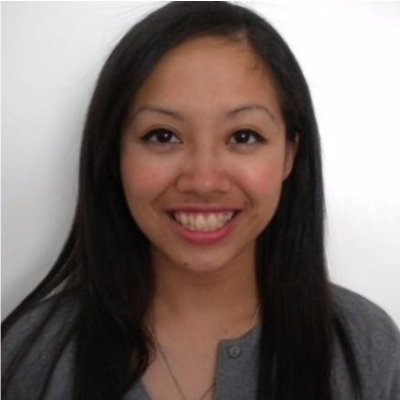 Debra Pacio
Entrepreneurship and Community Engagement Manager
Debra manages ADN's entrepreneurship programs, including Accelerating Black Leadership and Entrepreneurship (ABLE) and Builders of Africa's Future (BAF). Previously as a freelance writer, she has contributed to the content and program development of the flagship African Diaspora Investment Symposium and the Impact and Innovation Forums since 2015. Debra has also served as a high school teacher in the Bay Area and holds a bachelor's and master's degree from Stanford University.
Megan Hunsberger
Program and Digital Media Manager
Megan runs ADN's African Diaspora Investment Symposium and Impact and Innovation Forums, ADN's signature conference series, and shares the impact of ADN's program through social and digital media. She believes digital media is a powerful tool in telling the narrative of changemakers making the world a better place each day.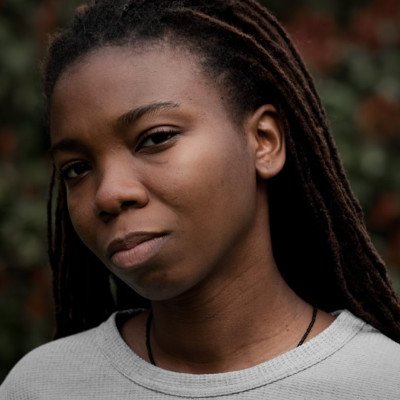 Yinka Djin
Information Technology Associate
Yinka is the CEO and creative director for Blue Wave Media, a multi-media production company. Prior to that, she worked in Vancouver, British Columbia for fifteen years in various capacities: a freelance web developer and video editor as well as a media content specialist for Post Time Technologies.
Health Builders Digital Health Pilot Team Leads
Nancy Reynolds,
Board Chair
Nancy Reynolds has experience across eight countries in education, leadership, and clinical nursing, and has taught applied nursing skills in developing country hospital settings. Nancy is a board-certified Family Nurse Practitioner and holds a Master of Science in Nursing Education from Georgetown University. She is involved with several philanthropic groups which are focused on shifting the power and resources to local community-based organizations. Nancy is the Chairperson of YPO's Rwanda Action Forum, which works with the Government of Rwanda on business investment and development. Her interests are hiking, reading, and exploring other cultures. She currently lives in London with her husband while her three sons, daughters-in-law, and grandsons reside between the US and Europe.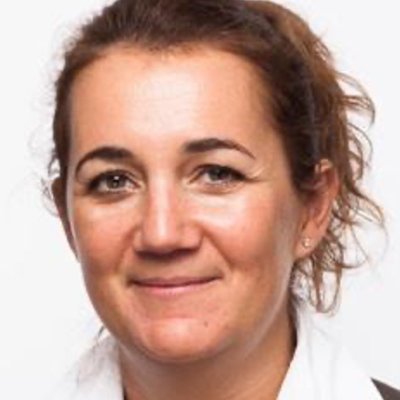 Dr. Céline Audibert,
Treasurer and Chair of the Programs Committee
Dr Céline Audibert has 20 years of experience in-market research and business intelligence in the healthcare industry. She currently works as Director of Market Research for Medecines for MalariaVenture (MMV), a Geneva-based NGO whose mission is to eradicate malaria. Prior to joining MMV, Céline was in charge with market research activities for the Deerfield Institute, the research arm of the investment fund Deerfield Management, for seven years. Previous experiences include Global Head of Business Intelligence, Fertility and Endocrinology at Merck Serono for three years, and Head of the European Healthcare Department of the international market research agency SKIM for five years. Céline holds a PhD in Microbiology and a MBA in Business Administration from Poitiers University, France.
Michel Musilikare,
Executive Director
Michel has more than 18 years' experience in financial management, administration, operations, accounting, audit and strategic planning. Before joining Health Builders in 2008, he worked for EI Rwanda LLC/Access Project, Rwandese Association of Local Government Authorities (RALGA), the Office of Auditor General of Rwanda and Bank of Commerce, Development and Industry (BCDI). Michel holds a bachelor's degree in Economics and a professional certificate from the Association of Chartered Certified Accountants (ACCA), the world's largest and fastest-growing global professional accountancy body. He is a founder member of the Institute of Certified Public Accountants of Rwanda (ICPAR).
Immaculate Kyarisiima,
Director of Programs and Development
Immaculate holds a Bachelor's Degree in Nursing Sciences and a Master's in Public Health from the University of Rwanda, College of Medicine and Health Sciences. She has seven years of experience in the healthcare industry in Rwanda ranging from providing direct patient care to project coordination and implementation. She joined Health Builders as a Health Systems Strengthening Fellow in 2014 when she was awarded a one-year fellowship through the Global Health Corps. After the fellowship, Health Builders retained her in the position of a Programs Officer. In this role, she coordinated the implementation, monitoring and evaluation of different clinical and health promotion programs, and liaising with different stakeholders including the Ministry of Health, local districts, primary health care centers and the donors. Currently, she is the Director of Programs and Development overseeing programs and development activities at Health Builders. Prior to joining Health Builders, she worked at Kinihira Provincial Hospital as Head Nurse and Assistant Director of Nursing. Before that, she worked for one year as a school nurse at the Rwanda Turkish International School. She is married and resides in Kigali.
Didier Uwizera,
Data Management and Monitoring and Evaluation Specialist
Didier has more than 10 years' experience in Information Technology, Data Management and Monitoring and Evaluation. Previously, Didier worked for two years in one of the leading insurance companies in Rwanda SORAS in the Medical Department as a system analyst. Prior to joining Health Builders he worked for the Access Project, the Columbia University project where he supported health centers, districts and the local community in using different technologies. He holds a bachelor's degree in Information Technology Applied in Management from the National University of Rwanda.
Bertin Gakombe,
Senior Health Management Advisor, Rwamagana District
Bertin has over fifteen years of work experience in various Public Health Management domains throughout Rwanda. Previously Bertin served as an Assistant Lecturer in the University of Rwanda, Director of Health in Karongi District and Behavior Change Communication Officer at Family Health International Rwanda. He graduated in 1999 with bachelor honors in Public Health
Jean Pierre Ndagijimana,
Quality Improvement & Clinical Management Specialist
Jean Pierre is a Registered Nurse with a Master's degree in Nursing Sciences (Pediatric) from the University of Rwanda. He worked at Kibilizi District Hospital as a nurse with responsibilities as service unit manager and also as Deputy Director of Nursing. He then joined Partners In Health/Inshuti Mu Buzima as All Babies Count Quality Improvement Advisor at Gisagara District then as Maternal and Child Health Quality Improvement Advisor at Kirehe District. Currently he is working as Quality Improvement and Clinical Service Officer for Health Builders.
Got a question? Want to leave us a comment?
Founded in 2010, African Diaspora Network (ADN) is a Silicon Valley-based nonprofit that promotes entrepreneurship and economic development on the African continent and in the communities in which we live.
Muyumbu Health Center
Muyumbu Health Center is a primary health care facility located in Rwamagana– a rural district in the Eastern Province of Rwanda. The facility is one of the 15 health centers in the district and is serving a total catchment population of 30,654 with expected number of 864 antenatal care new registrations per year. The staff at this health center is composed of nurses, midwives, accountant, community and environmental health officer, social worker, customer care and laboratory technicians.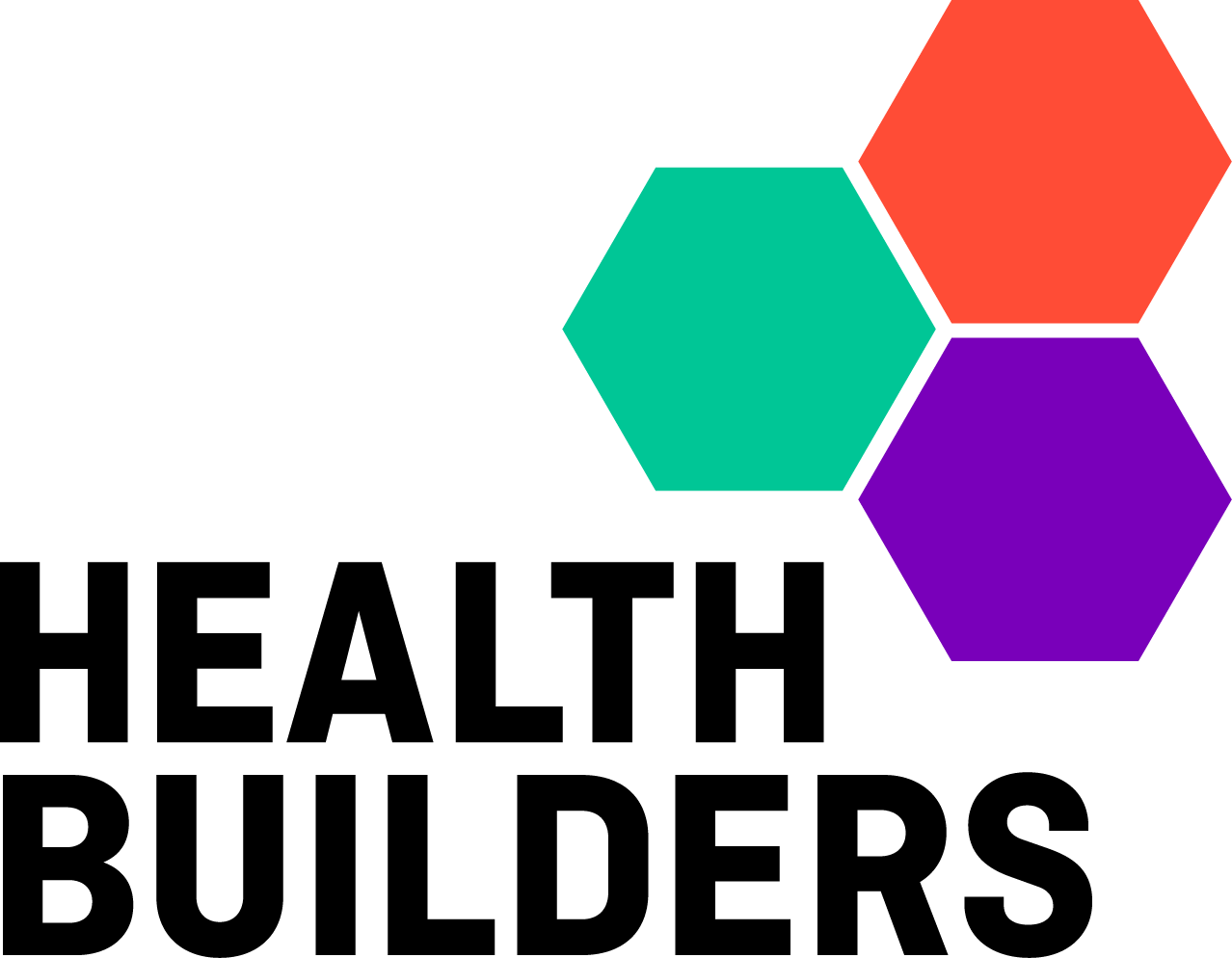 Health Builders is a non-profit organization registered in the United States of America and in Rwanda. The organization works in collaboration with the Ministry of Health (MOH) and the local governments to strengthen health systems with the ultimate objective of ensuring access to quality health services for the rural communities in most need in Rwanda.

Envision a new future for Africa
Reimagine Healthcare delivery
Let's Leverage Technology And Your Expertise To Make Healthcare Accessible On The Continent. African Diaspora Network (ADN) Is Partnering With Health Builders To Provide Digital Health Services With The Support Of Healthcare Professionals Like You. Bridge The Gap To Access And Join Our Global Network Of Medical Experts To Make An Impact on Healthcare Outcomes in Africa.